The NBA GOAT (Greatest of All Time) Series continues with numbers 30 down to number 21!
Note: The information for the written piece is trimmed down a bit from what you would hear on the podcast in terms of the player's stories and some facts.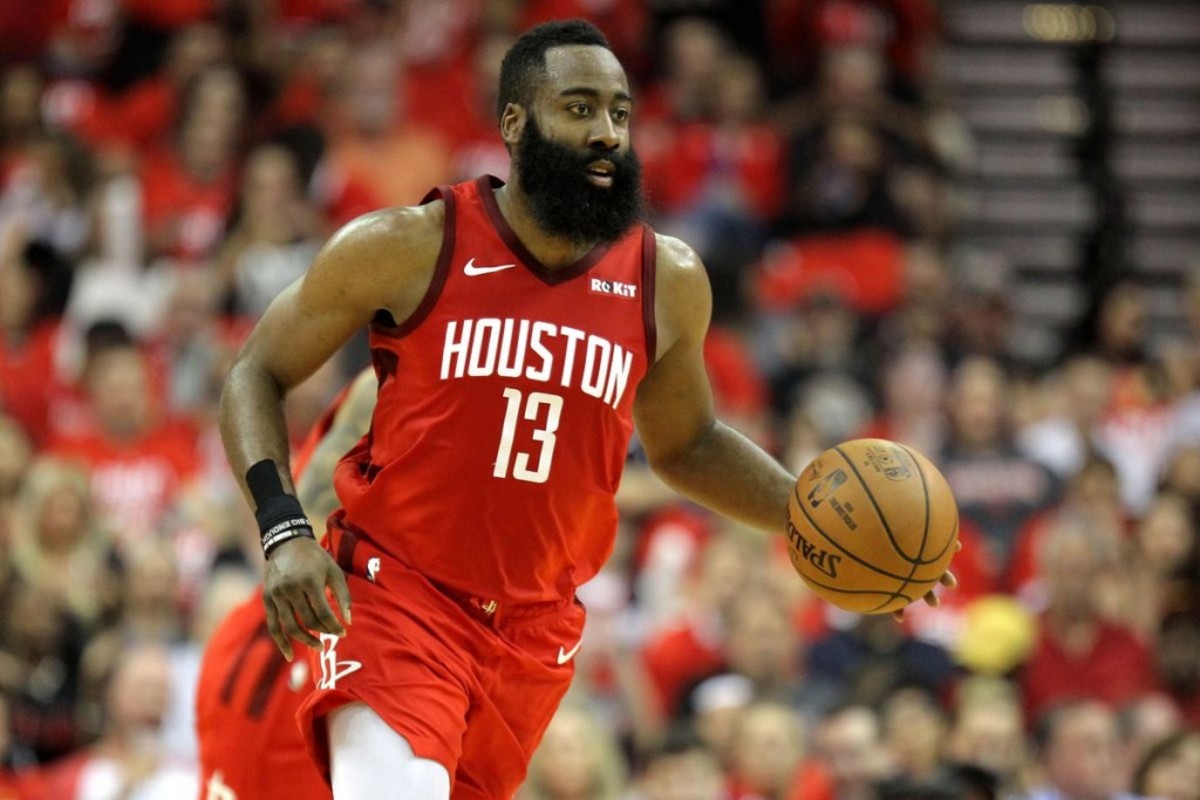 30. James Harden
GOAT Points: 317.17
Nicknames: The Beard
Height/Position: 6'5" SG
Hometown: Los Angeles
College: Arizona State
Playing years: 2009-Present
Currently: Playing for the Houston Rockets
Teams: Thunder, Rockets
Accolades: 8 time All-Star, 3 time Scoring Champ, 2012 6th man of the year, 2017 Assist Champ, 2018 MVP, 6 time All-NBA 1st team, 1 All-NBA 3rd
Bibs accolades: None
Rings: 0 rings
Claim to fame?: His beard, triple doubles, and handles.
Fun Facts:
13 retired by AZ state
35th playoff ppg
10th in career ppg
Harded was offered a 4 year 55 mil extension after the 2012 Finals, he said he wasn't given enough time to think about it and his hesitation resulted in him being traded.
His 82 points in his first two games in Houston is the most by a player in his first two games with a team (Wilt had the record at 79 previously)
Holds records for turnovers in a playoff game and turnovers in a season.
---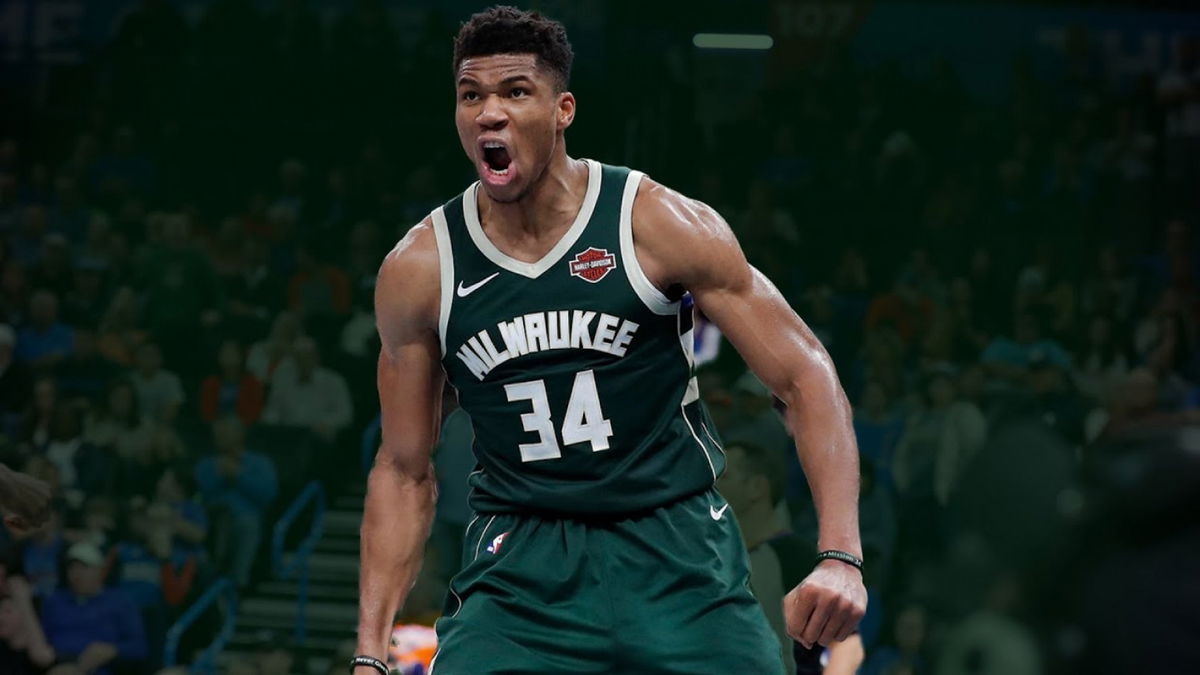 29. Giannis Antetokounmpo
GOAT Points: 318.5
Nicknames: The Greek Freak
Height/Position: 6'11" PF/PG/SF
Hometown: Athens, Greece
College: None
Playing years: 2013-Present
Currently: Playing for the Milwaukee Bucks
Teams: Bucks
Accolades: 4 time All Star, 2017 Most improved player, 2020 Defensive Player of the Year, 2 time MVP, 2 time 1st team All-NBA, 2 time 2nd team All-NBA, 2 time 1st team All-Defense, 1 time 2nd team All-Defense
Bibs accolades: None
Rings: None
Claim to fame?: size, athleticism, freaky physical dimensions
Fun Facts:
Currently 33rd in playoff ppg
Though he was born in Greece he was not granted full citizenship until he turned 18.
He and Thanasis would sell whatever they could on the streets of Greece to help support their family
He started playing basketball at 13 and was signed to Filathlitikos 2 years later
First player to finish a season top 20 in all 5 major statistical categories in 2017
Has improved his points and rebounds every single year of his career
This past season he finished with the highest regular season PER (player efficiency rating) in NBA history of 31.87
Almost left the league because his family couldn't get visas during his rookie year
His contract decision, to come within the next year, may determine the future of the league.
---
28. Mel Daniels
GOAT Points: 321.83
Nicknames: Big Mel, or Big D
Height/Position: 6'9" Center
Hometown: Detroit, MI
College: New Mexico
Playing years: 1967-75 in the ABA, Italy in 75-76, then 11 games in the NBA
Currently: Died in 2015 at the age of 71
Teams: Minnesota Muskies, Indiana Pacers, Memphis Sounds 1975, New York Nets 1977
Accolades: Hall of Fame, 7 time All Star, 1968 ROY, 2 time MVP. 4 time All-ABA 1st, 1 time All-ABA 2nd, 3 time Rebound Champ
Bibs accolades: 1 DPOY, 3 All-Defense 1st
Rings: 3 rings with the Pacers in 1970, 1972, and 1973
Claim to fame?: Pacers Legend. Was the anchor of one of the best teams in the ABA.
Fun Facts:
6th all time in RPG
34 retired by the pacers
Was a poet but didn't share his poetry with his teammates. Wrote over 20,000 poems
His Junior year at NM St his arm went through a glass door and he had to get 352 stitches (could have ended his career) somehow he only missed one game.
He was drafted by the NBA and ABA and was the first player to snub the NBA (would have played with Oscar Robertson)
Second all time in rebounding average in the ABA, first in total rebounds.
Quoted as saying if a fight started everyone got into it. The fine was only $25
Retired at 31 after being lied to by 1 team, picked up by a team that disbanded, and then being passed over in the "dispersal draft." Lost a lot of passion for the game.
Was an assistant coach at Indiana state under Bob King (coached Larry Bird)
Eventually worked for the Pacers retiring in 2009 after several years as the director of player personnel
---
27. Artis Gilmore
GOAT Points: 336.42
Nicknames: The A-Train
Height/Position: 7'2" Center (lefty)
Hometown: Chipley, FL, High school in Alabama
College: Gardner-Webb and Jacksonville University
Playing years: 1971-1988 First 5 in the ABA, 13 NBA then 1 year in Italy.
Currently: Retired, living in Florida
Teams: Kentucky Colonels, Chicago Bulls, Spurs, last year Celtics
Accolades: Hall of Famer, 5 time ABA All Star, 6 time NBA All Star, 1972 ABA MVP and ROY, 1975 ABA Playoffs MVP, 5 time All-ABA 1st team, 4 time ABA All-Defensive 1st team, 1 NBA All-Defensive 2nd, 4 time Rebounding Champ
Bibs accolades: 4.25 Defensive Player of the Year shares, 1 additional All-Defensive 1st.
Rings: 1975 ABA title with the Colonels. (28 and 31 in the final game)
Claim to fame?: Signature afro and chops. And, well look at the picture.
Fun Facts:
Tied for 15th in career RPG
Still holds the Division 1 NCAA record for rebounds per game. Averaged 24.3 ppg and 22.7 rpg for his career
Took Jacksonville U to the NCAA title game where they lost to UCLA
He was drafted by the Colonels and the Bulls in 1971. The ABA made sure that he went to a team that could pay him which is likely the only reason he went 7th. Signed a 10 year 2.5 mil contract. Bulls picked him in the 7th round to secure his rights if he ever left the ABA, knowing they couldn't match.
1st pick of the dispersal draft after the ABA/NBA merger
He beat out Dr. J for ABA rookie of the year and MVP in 1971.
Played 670 consecutive games
Record 40 rebounds in a game during his ABA years
At the time of his retirement he was the NBA leader in career FG% and currently only Rudy Gobert and Deandre Jordan are head of him.
He was a gentle giant but despite his personality, nobody messed with him.
---
26. Elgin Baylor
GOAT Points: 356.17
Nicknames: Mr. Inside, Rabbit, Motormouth
Height/Position: 6'5" SF
Hometown: D.C.
College: Albertson College of Idaho and Seattle U
Playing years: 1958-1972
Currently: Retired but still shows up from time to time for ceremonies
Teams: Minneapolis Lakers, Los Angeles Lakers
Accolades: Hall of Famer, 11 time All-Star, 1959 Rookie of the year, 10 time All-NBA 1st
Bibs accolades: 2 All-Defensive 1st, 1 All-Defensive 2nd
Rings: *1972 Title with the Lakers, his last year in the league
Claim to fame?: Known for his acrobatic moves. Including his signature hanging jump shot that he'd bank off the glass.
His story
He was a bad student which kept him out of college until a friend finessed him a scholarship. He had to play basketball and football. The coach was fired after that first year and he lost that scholarship. He sat out a year after transferring to Seattle (a car dealer sold him on going there). At this point he was eligible for the draft and he was drafted in the 14th round by the Lakers but opted to stay in school. He took Seattle to the Final 4 his Junior year and finally decided he'd go pro. He was drafted by the Lakers again, this time with the 1st pick. (24 years old)
Lakers owner Bob Short was hoping he could save the team, in 1971 he admitted that if Baylor had chosen to go back to school the Lakers would have gone bankrupt.
The Lakers were 19-53 before they drafted him, he took them to the Finals his rookie year.
Knee injuries started to derail his career by 1963, still great but not as dominant as before. Went from averaging 34, 38, and 34 ppg to the mid-20's the rest of his career.
Actually retired 11 games into the 71-72 seasons because of his knee issues, Lakers then won a record 33 straight games, won the title and chose to give him a ring anyway.
Fun Facts
His number 22 is retired by the Lakers and the Seattle Redhawks (Chieftains when he played) who also named their court after him.
9th all time in playoff PPG 27 (12.9 reb)
3rd all-time in career PPG 27.4
19th in total playoff points
11th in career RPG 13.5 rpg
Finals record 61 points in a Finals game
Played in 8 Finals, losing every one.
22 years as the GM of the Clippers, exec of the year in 2006.
Very popular, made several tv appearances including the Jackson Five's first tv special
Last player on the list to never win an MVP or Finals MVP
---
25. Rick Barry
GOAT Points: 366
Nicknames: The Miami Greyhound
Height/Position: 6'7" SF
Hometown: Elizabeth, NJ
College: Miami (The U)
Playing years: 1965-1980
Currently: Rick is still very much around the game
Teams: San Francisco Warriors, Oakland Oaks ABA, Washington Capitals ABA, New York Nets ABA, Golden State Warriors, Houston Rockets
Accolades: Hall of Famer, 12 time All-Star, 1966 ROY, 1967 Scoring Champ, 1975 Steals champ, 1975 Finals MVP, 5 time All-NBA 1st, 1 time All-NBA 2nd, 4 time All-ABA 1st
Bibs accolades: 1 All-Defensive 1st
Rings: 1969 ABA title with the Oaks (didn't play, knee injury), 1975 with Warriors
Claim to fame?: Underhand free throws. 88% from FT in ABA, 90% in NBA.
His Story: After leading the NBA in scoring his second year and taking his team to the finals, he had a dispute with the Warriors owner over incentive money that wasn't paid to him. The ABA's Oakland Oaks offered him a ridiculous deal. $500K, they hired his old Miami coach (and father-in-law), he was offered 15% ownership of the team and 5% of all ticket revenue over $600k for home games. However the courts ordered him to sit out the 67-68 because of the "reserve clause" that kept him from officially signing with another team, even in another league, until his other contract was over. He was the first big name player to flee to the ABA when it started up.
In June of 1972 a US district court judge issued an injunction keeping him from playing for any team other than the Golden State Warriors after his contract with the Nets ended.
Fun Facts:
Only player to lead NCAA, ABA, and NBA in scoring for at least one season.
36.3 ppg most in NBA Finals history
Only player to drop 50 in a game 7.
All time leading scorer in ABA history 30.5 ppg
5 sons all played or play pro ball at some level
Number 24 retired by the Warriors and Miami
8th all time in playoff ppg
15th in career ppg
The 1975 Finals win is considered by many the greatest upset in NBA history. 48 win Warriors team beat the 60 win Bullets in a 4 game sweep.
---
24. Oscar Robertson
GOAT Points: 381.33
Nicknames: Big O, Mr. Triple-Double
Height/Position: 6'5" PG
Hometown: Charlotte, TN, High school in Indianapolis
College: Cincinnati
Playing years: 1960-1974
Currently: Successful businessman
Teams: Cincinnati Royals, Milwaukee Bucks
Accolades: Hall of Famer, 12 time All-Star, 7 time Assist Champ, 1961 ROY, 1964 MVP. 9 time All-NBA 1st, 2 time All-NBA 2nd. 1968 Scoring Champ
Bibs accolades: 1 All-Defensive 2nd
Rings: 1971 with the Bucks
Claim to fame?: 1st player to average a triple double in 1962. And is also known for the 1970-1976 Robertson v the NBA antitrust suit as President of the NBPA which changed the Free Agency and draft rules and led to higher salaries for players. It was this suit that delayed the ABA-NBA merger. Before this teams owned players and players couldn't talk to other teams when their contracts were up. He's considered the first big point guard at 6'5″ and is credited with inventing the head fake and the fadeaway.
Fun Facts:
21, 12, and 10 in his first career game.
30.5, 10.1, and 9.7 assists his rookie year.
181 triple doubles, still the record.
3rd all time career apg 9.5
14th all time in total points
44th in playoff ppg
9th in career ppg 25.7
14 retired by Kings (played for the Cinci Royals, retired by the KC Royals, honored by Kings), 1 retired by Bucks, 12 retired by Cincinnati bearcats
Only won 1 MVP but he was the only player to steal one from Wilt and Bill Russell between 1960 and 1968
Rumored that he was traded from the Royals to the Bucks in 1970 because the coach (Bob Cousy) was jealous of his popularity. Team had struggled for the prior 6 years and it ended up working out for him anyway.
---
23. Allen Iverson
GOAT Points: 387.67
Nicknames: The Answer, AI
Height/Position: 6'0" PG/SG
Hometown: Hampton, VA
College: Georgetown
Playing years: 1996-2010, Turkey after
Currently: Retired, credited with being one of the only former greats that never hates on the new school
Teams: 76ers, Nuggets, Pistons, Grizzlies
Accolades: Hall of Famer, 11 time All-Star, 1997 ROY, 4 time Scoring Champ, 3 time Steals Champ, 3 All-NBA 1st, 3 All-NBA 2nd, 1 All-NBA 3rd, 2001 MVP
Bibs accolades: 1 Finals Loser MVP (2001)
Rings: None
Claim to fame?: Signature crossover, style made him one of the most influential players of all time. The MJ crossover, the Ty Lue stepover, the Practice incident. Cornrows, sleeve, the clothes.
Story: Iverson almost didn't make it to the league. He and a group of friends got into a fight with a group of white kids at a bowling alley when he was 17. He and his friend were arrested and he was convicted of felony maiming by a mob for allegedly hitting a white woman in the head with a chair. He was tried as an adult. Iverson said that he didn't do it, that everyone knew who he was so he'd be stupid to be acting like that and especially wouldn't have hit a woman. They later said he hit 3 people which could have gotten him 60 years. He was given 15 years, with 10 suspended. After 4 months in prison he was granted clemency by the Governor and his conviction was overturned in 1995 for lack of evidence. The late John Thompson met with Iverson after he was released and gave him a scholarship off of his work through his Junior year.
Fun Facts:
Iverson was the shortest #1 pick ever.
He broke Wilt's rookie record of 3 straight 40 point games by having 5, including a 50 point game.
He kept Shaq from being the unanimous MVP in 2000, only other player to get votes
76ers had a deal to trade him to Detroit in 2000 but Matt Geiger refusing to waive his trade kicker kept it from happening (he and Larry Brown didn't get along)
Shortest and lightest MVP at 6'0" 165
His game 1 finals win in 2001 kept the Lakers from a perfect playoffs
2nd all time in playoff ppg
7th all time in career PPG
Was the AP Player of the year in Football and Basketball and won the state title in both sports his Junior year of high school.
Set a school record for scoring average at Georgetown, and won Big East DPOY both years.
Was a player coach in Ice Cube's Big 3 league recently.
---
22. Neil Johnston
GOAT Points: 409.5
Nicknames: Gabby, Ol' Hoss
Height/Position: 6'8" Center
Hometown: Chillicothe, OH
College: Ohio State
Playing years: 1951-1959
Currently: Passed away at 49, in 1978
Teams: Philadelphia Warriors
Accolades: Hall of Famer, 6 time All-Star, 3 time Scoring Champ, 4 time All-NBA 1st team, All-NBA 2nd, 1955 Rebound Champ
Bibs accolades: 1953-5 MVP, 1 All-Defense 1st
Rings: 1956 Warriors
Story: Signed with the Phillies out of college and pitched for 2 ½ years. He was 3-9 halfway through his 3rd losing season at the Three-I level and decided to give basketball a try again. He went and tried out for the Warriors and the rest was history.
Claim to fame?: Had a sweeping right handed hook shot.
Fun Facts:
Played baseball and basketball at ohio state.
Led the league in minutes played in 52-53 and 53-54
Led the league in FG% in 52-53, 55-56, and 56-57.
He was forced to retire after the 58-59 season due to a bad knee injury. He was 30
After retiring he coached the warriors for the first two seasons of Wilt's career.
Also coached Connie Hawkins (#37) while he was with the Pittsburgh Rens of the ABL
His last job was as the AD at North Lake College in Irving, TX. He tragically died of a heart attack while playing basketball with his son in Bedford, TX
---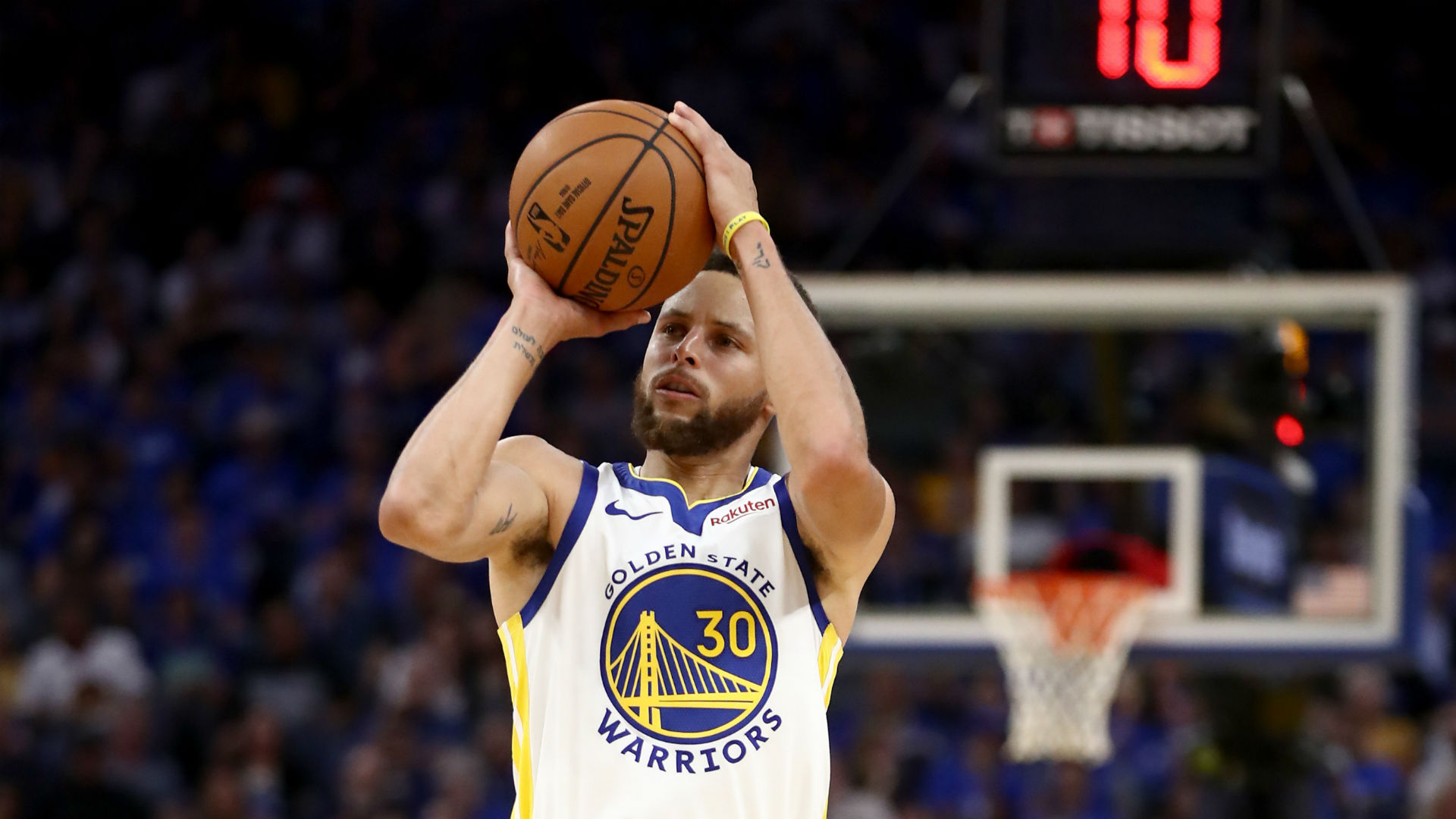 21. Stephen Curry
GOAT Points: 410.67
Nicknames: Baby Faced Assassin, Chef Curry
Height/Position: 6'3" PG
Hometown: Akron, Oh, grew up in Charlotte, NC
College: Davidson
Playing years: 2009-Present
Currently: Still playing with the Warriors
Teams: Golden State Warriors
Accolades: 6 time all star, 2016 Scoring champ, 2016 Steals champ, 3 time All-NBA 1st, 2 time All-NBA 2nd, 1 time All-NBA 3rd, 2 time MVP 2015 and 2016
Bibs accolades: Finals Runner-Up MVP in 2019
Rings: 3 rings 2015, 2017, and 2018
Story: He wanted to play for Va Tech like his father, but they only offered him to walk on because of his size. He ended up at Davidson.
In his sophomore year during the tournament, facing an 11 point deficit against Gonzaga, Curry put up 30 in the second half. Next round against Georgetown they were down 17 and Curry was struggling but he scored 25 in the second half for another upset win. He scored 33 against 3 seed Wisconsin to get to the Elite 8. There they lost by two to eventual champion Kansas, but a star was born.
After a hot start out of the gate in the NBA, Curry battled ankle injuries and people wondered if he'd ever get past them at some point. He signed a small extension 4 years 44 mil and people still questioned it because of his ankle issues. I'd say it has worked out for the Warriors.
Claim to fame?: Considered by many to be the greatest shooter in NBA history. Credited with ushering in the 3 point revolution or the pace and space era.
Fun Facts:
Set the single season NCAA record for 3's made his sophomore year at Davidson
Currently has the highest career FT% at 90.6
Has 4 of the top 5 total 3 point made seasons.
10th all time playoff ppg
25th all time in career ppg
50-40-90 club in 2016
Was the league's first Unanimous MVP in 2016
That year the Warriors also set the record for most wins in a season. (73)
The 2016 Finals loss was the first time a team blew a 3-1 lead in the finals.
After not winning MVP in 2018 (controversially), he said it wouldn't define his legacy. For the purposes of this list, I'll tell you that he would have been 18th had he been given the award.
For more GOAT series content check below!