Screwball (2019) Billy Corben
Who is Billy Corben and Why Screwball…
Let me begin by saying I've set all bias opinions away and tucked them deep in my back pockets for this review. Screwball to me is a one of a kind doc-movie that covers an era in baseball that had many confused on what to believe. There is no better person to cover this era than Billy Corben for the simple fact that most of the dirt was created in Miami, where Director Billy Corben is from and has long brought us many works about his home. Corben is best known for the 30 for 30 film on ESPN's line up The U & The U Part 2 oh wait I brought out the bias opinion here, being a Miami native myself, and a huge University of Miami fan. But not only does he bring us works about one of the best programs in college football history, and one that has been in many scandals through the decades. Billy has brought light to many audiences about the drug culture which basically built Miami from nothing to something considered the "Magic City." From Cocaine Cowboys to Dawg Fight, a street fighting film, Corben has not only captivated audiences with his content, but his stories become real life for everyone watching. You live through these stories and feel how everyone in his films were truly motivated to do what they did. 
Just this year Screwball was released for the mass audience to watch.  It is not hidden nor difficult to figure out what the movie is about, nor is it something sports fans can avoid. Screwball is about the steroid era in baseball, and how it became such an epidemic to a historically clean sport that is considered "America's past time"… Yeah whatever that means anymore to the actual baseball fan this movie brings back all the emotions that the sport world went through. The chronic use of not only performance enhancing drugs, but the cover-ups by the MLB and generational players are showcased in every scene.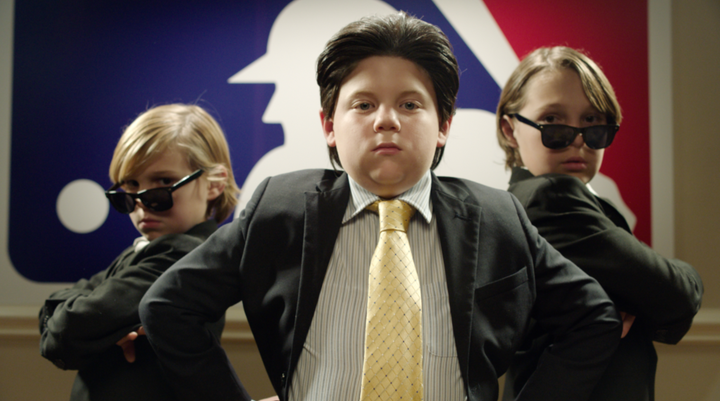 Billy Strategically uses kids to act out the actual culprit's and it just works ….
The doc begins with kids acting, leaving the audience wondering where it is going, only to figure out that Billy strategically uses kids to act out the actual culprits and it just works. This not only gives the film a youthful working but allows us to give such a long drawn out crime against baseball a humorous feel. The film does a good job of entertaining, splashing humor with straight stupidity but at the end shines light on how fucked up the mix between sports and corporate America in a little under two hours. It's not just a film about competitive advantages and gaining them for popularity. This film is about addiction of self-image. The main culprit in this doc is Alex Rodriguez another kid that got his true start in Miami, so it's only fitting he's the main guy here. 
Screwball goes in depth into the Balco clinic which provided enhancement drugs that slid through MLB testing for some time. Frankie Diaz is the main play for Porter Fischer the man that blew the whistle of the undercover clinic. Bryan Blanco acts in behalf of Tony Bosch himself, the self-proclaimed doctor that from a conversation at a hotel bar, figured out that there was money involved in cheating sports. The kids do a great job bringing the story up front, but both main subjects involved are heavily involved telling the story in place of the kids. So, this works out well, and is extremely fun to watch and follow along with. I love this part of the film the most, as I believe it's what makes the film reach further than what most could have made possible. 
What you leave with…
Shout out to Corben for exposing the truth behind a story most of us just watched unfold through suspensions and accusations. This will not leave you hanging wondering what occurred. As the film continues the story gets deeper into what becomes a shit show of backstabbing and ignorance to the fact that a law was being broken and the last person standing was going to be the MLB. This is a story that I believe only Billy could captivate in such a way that brings solid entertainment more than shock. The sports world should appreciate this work and pass it along through generations when some of these if any players ever make it to the hall of fame. I mean we are talking big names right, but let's not forget the mention of how a nobody became the biggest drug dealer sports has ever seen. 
Wrap up
Let me wrap this up by saying as a sports fan this is a much-needed watch in my opinion. This digs deep, it's raw and the interviews are aligned with all Corben films. The dialog requires you to wonder but gives you clear explanation on one of the biggest down falls to several careers, asterisk anyone??? Give this film a shot, it's available on Netflix and purchase as well. I bought the film when it first was released and don't regret it. Let me know what you think, let's discuss as I'm sure you won't be disappointed.  Billy if you read this, I'm proud of you my man, GO CANES!
Rating 4.5/5
M.Kirkland